This St. Patrick's Day, you don't need the luck o' the Irish on your side to have a good time. We've got 10 ways to celebrate a completely Vegan St. Patrick's Day, that you won't miss a thing. From food to drinks to decorations, we've got a little something for everyone here. So, get your green on and get ready to enjoy the day!
This Yummy Vegan Corned Beef
Courtesy of Plant Power Couple, this recipe does not disappoint. I tried it out last weekend and the family absolutely loved it. It's a seitan base baked in a savory brine. One bite of this and you'll be in heaven – at least we were!
.
This Vegan Irish Stew
If corned beef isn't your thing, here's another amazing Irish recipe that will have you dancing like a leprechaun. This hearty Irish Stew is filled with potatoes, carrots, parsnips and more. It's a fully vegan recipe, and I substituted cornstarch for the flour to make it gluten-free, too.
.
These Vegan and Gluten-Free Grasshopper Bars
Finish off dinner right with these dairy-free, refined sugar-free, gluten-free bars. These little slices of heaven get their color from avocados and their flavor from just a touch of peppermint oil.
.
This Irish St. Patty's Day T-shirt
This Broc O'Lee t-shirt has us giggling. Show your love for veggies and the Irish in one shirt.
.
This Lucky Printable
This printable art is easy to download, print, and add to your decor – and for just a few bucks. We're loving it!
.
This Delicious Shamrock Shake
Who needs McDonalds, when you can make a vegan version of this classic milkshake for yourself.
.
These Vegan Cookies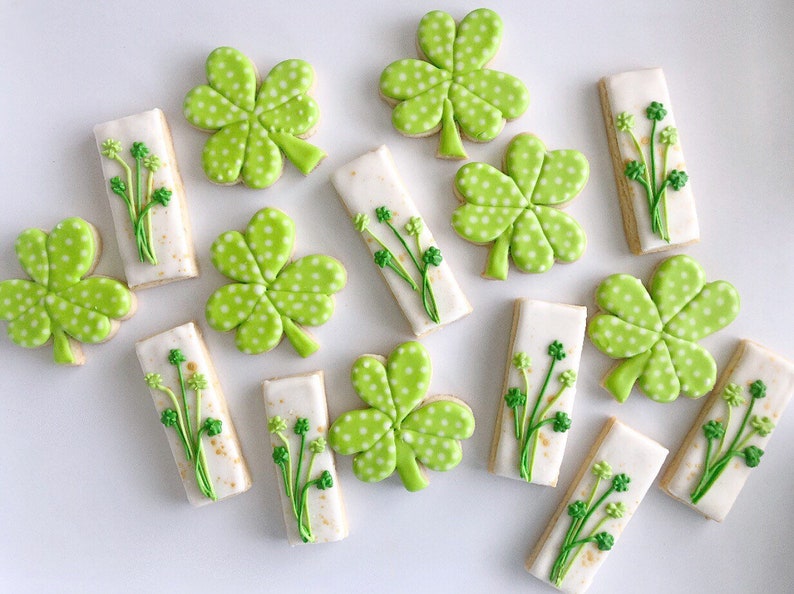 If you're headed to a St. Paddy's Day party, these beautiful cookies make a perfect hostess gift.
.
These Vegan Leather Earrings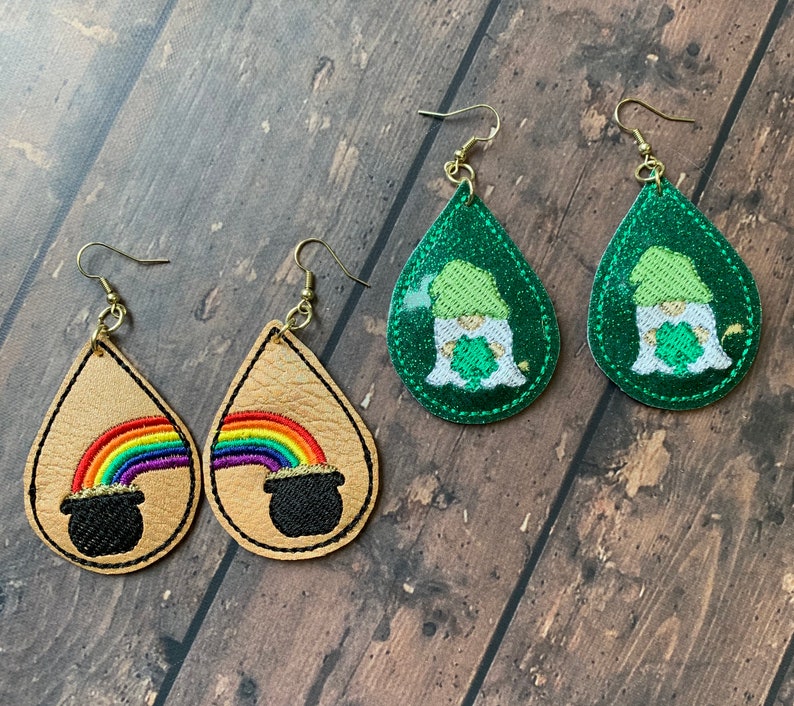 Cute and stylish, these earrings will add a little cruelty-free Irish flair to your St. Patrick's Day outfit.
.
This Awesome Shamrock Belt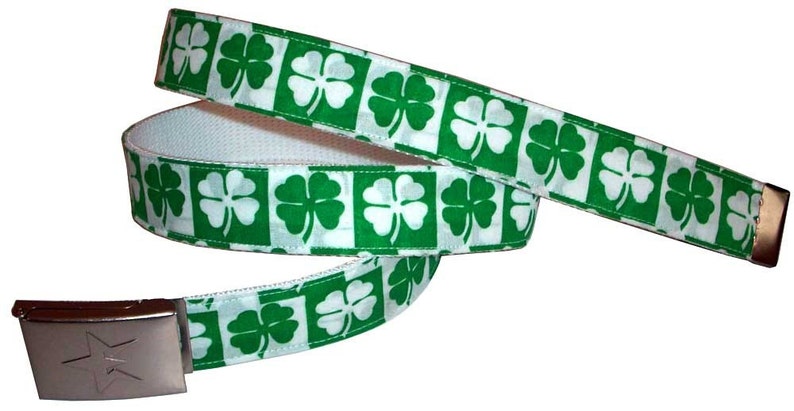 While you're working on that outfit, check out this nylon and cotton belt found on Etsy.
.
This Felt Garland
Decorate your mantle, window frames, banister, or anywhere with this adorable handmade felt garland. How cute is the little pot of gold and the leprechaun hat?!
.
.